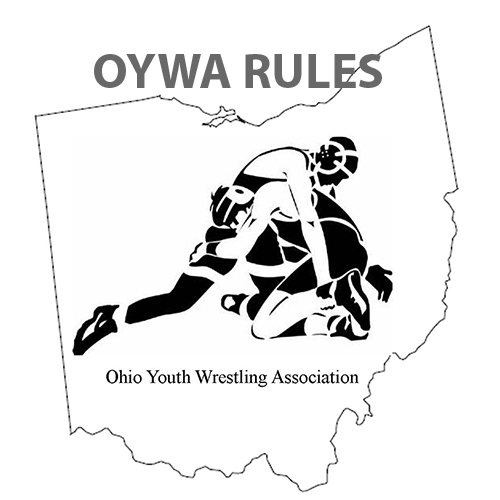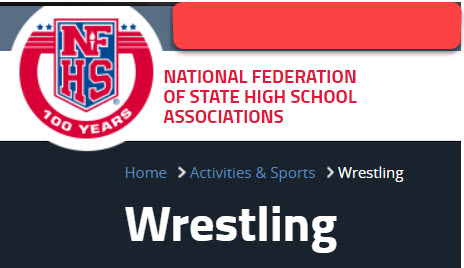 Rule Clarifications:
OYWA Rule 2:B:2 Clarification:
Each wrestler must have made weight at his entered weight class (or lower) at least one (1) time.
Example wrestler enters at 56, thus the wrestle must have weighed at scratch 56 pounds. There is no weight allowance in regards to this rule.
OYWA Rule 11:B Clarification:
Note Federation rules 4-2-1 for wrestlers appearance and health.
It seems based upon what is listed below, that the rule is clear, if you have long hair, (boys or girls) cover it. If you have any skin condition that could be questionable, have a doctor check it and bring documentation. The printable form LINK will give the doctor all the information he needs.
The following is the Federation section.
Rule 4. Wrestlers Classification and Weigh-In.
Section 2 Wrestlers' Appearance and Health
Art. 1 - During competition all wrestlers shall be clean shaven, with sideburns trimmed no lower than earlobe level and hair trimmed and well groomed. The hair, in its natural state, shall not extend below the collar of an ordinary shirt collar in the back and on the sides, the hair shall not extend below earlobe level. If an individual has hair longer than allowed by rule, it may be braided or rolled if it is contained in a cover so that the hair rule is satisfied The cover shall either be a part of the headgear or worn under the headgear. A bandanna is not considered a legal head cover. The cover must be of a solid material and be nonabrasive.
If an individual has facial hair it must be covered with a face mask. All hair covers and face masks will be considered special equipment. If an individuals hair is as abrasive as an unshaved face, the individual shall be required to shave the head as smooth as a face is required, or wear a legal hair cover.
Art. 2 - Each contestant shall comply with standard health, sanitary and safety measures. Because of the body contact involved, these standards shall constitute the sole reason for disqualification. Application of this rule shall not be arbitrary or capricious.
Art. 3 - If a participant is suspected by the referee or coach of having a communicable skin disease or any other condition that makes participation appear inadvisable, his coach shall provide current written documentation from a physician stating that the suspected disease or condition is not communicable and that the athlete's participation would not be harmful to his opponent. This document shall be furnished at the weigh-in or prior to competition in the dual meet or tournament. Covering a communicable condition shall not be considered acceptable and does not make the wrestler eligible to participate.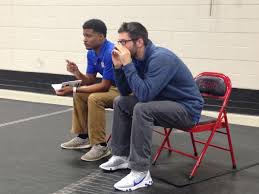 Coach
Coach Requirements
EXPECTATIONS FOR COACHES
1. Coaches are the leaders in the gym; therefore, they must set a good example for the children and the parents.
2. Coaches need to be kind and polite and display good sportsmanship – AT ALL TIMES.
3. Always be positive in words and positive in actions.
a. No foul language
b. No negative gestures
c. No open criticism
d. Keep emotions in check
e. Encourage and teach at every opportunity
4. If you are in disagreement with the referee, DISCUSS the point of contention.
a. Talk (no yelling) calmly with official, at the scorers table.
b. Always show respect.
c. Accept official's decision – even if you know official is wrong.
d. Do NOT tell wrestler he or she lost because of official's decision.
OYWA League Rule #2:
C. All coaches must have background check. Coaches pass will be issued to be used for all practices and dual meets. USA wrestling coach pass will be honored.
D. All teams must have at least one person with a certified CPR card.
E. All coaches must either (1) hold a pupil-activity program permit OR (2) successfully complete, every three years, an online training program in recognizing the symptoms of concussions and head injuries.
F. All coaches and parents must complete the requirements of the Ohio law titled the Lindsay law.
Coach/Parent Helpful Links
Certified CPR card
>Online Option 1
>Online Option 2
>RedCross
Online training program for concussions and head injuries